Relax and Enjoy
At Sukute Beach Resort, we're dedicated to providing you with a truly unforgettable experience. Our resort offers a wide range of amenities to ensure comfort and enjoyment during your stay.
Multiple Swimming Pools
Dive into our pristine swimming pool to cool off from the tropical sun. Whether you want to do laps or simply lounge by the water, our pool is the perfect place to relax and unwind.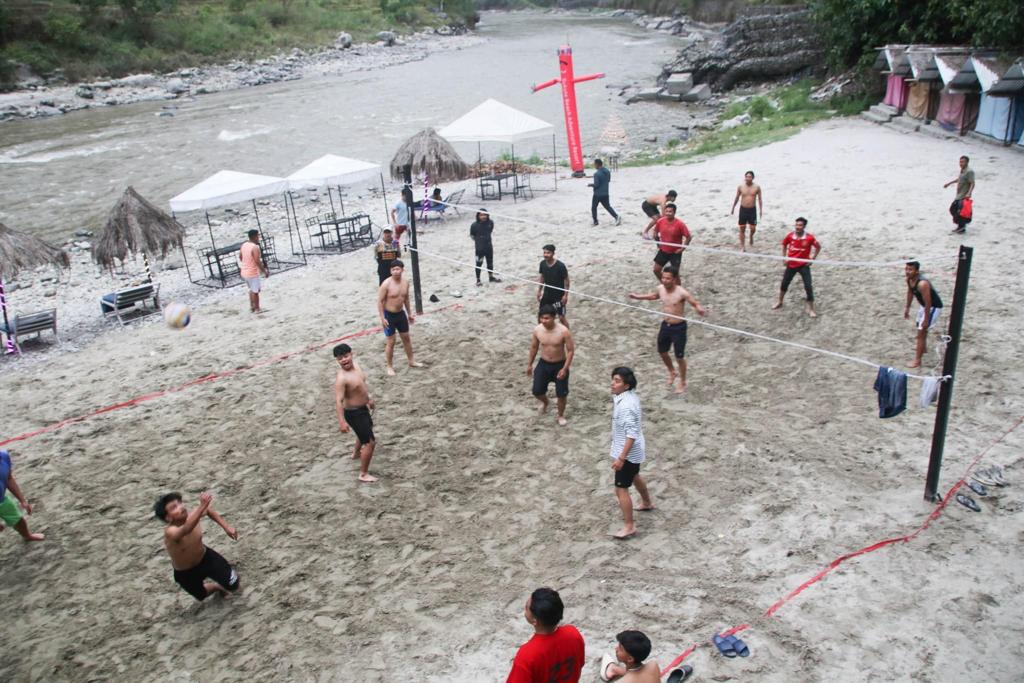 Private Beach Access
Our resort is on the beach, providing direct access to the sun, sand, and surf. Take leisurely walks, enjoy beach sports, or soak in the breathtaking views.
Restaurant and Bar
Savor delectable dishes prepared by our skilled chefs at our on-site restaurant. Afterward, head to the bar to enjoy a wide selection of beverages while watching the sunset over the ocean.
Kids' Club
Traveling with family? Our kids' club provides a a safe and fun environment for children to play, learn, and make new friends while you relax and enjoy your vacation.
DJ and Music
Get ready to groove at Sukute Beach DJ and Music! Dance to the electrifying beats while enjoying the mesmerizing ambiance of the riverside. Join the party and reserve your spot today for an unforgettable musical experience!
Cozy Tents
Embrace the comfort of nature at Sukute Beach with Cozy Tents! Unwind in a tranquil setting, surrounded by breathtaking views, while enjoying the cozy embrace of our premium tents. Book your stay now for an unforgettable camping experience!
Room
Experience luxury by the beach at Sukute Beach with our comfortable rooms! Indulge in breathtaking views, exceptional hospitality, and a serene atmosphere. Reserve your room now for a delightful seaside getaway!
Barbecue
Savor the flavors of Sukute Beach with our mouthwatering barbecue! Delight in the perfect combination of sun, sand, and grilled goodness. Join us now for a delectable beachside feast that will leave you craving for more!
Free Wifi
Experience the best of both worlds at Sukute Beach with Free WiFi! Stay connected while enjoying the serene beauty of the beach and riverside. Book your stay now and enjoy seamless connectivity in the lap of nature!
Pool
Dive into ultimate relaxation at Sukute Beach with Pool! Indulge in refreshing swims and exciting games while surrounded by breathtaking natural beauty. Reserve your spot now for a perfect blend of leisure and entertainment!
Book your adventure now
Don't miss out on the ultimate beach experience! Book your spot at Sukute Beach now and create memories that will last a lifetime. Hurry, limited availability!